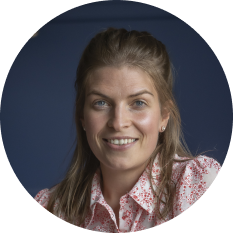 Welcome
My name is Sinead Kelly, Director of Nursing and I have been working in Bethany House since 2008.
We are operated by Beechfield Care Group, which was set up in the 1980s in response to our founder's need to provide care for his own mother. Bethany House Nursing Home is committed to the provision of high standards of care, support and respect for the people who are residents in the home.
We strive to uphold and promote the autonomy and quality of life for everyone who lives here. Every resident is unique, and we respect and value each individual for who they are. This is our ethos. And one which we live by in the beautiful surrounds of Bethany House Nursing Home.
Bethany House Nursing Home is a purpose-built residential home situated in the picturesque village of Tyrellspass just 1km from the M6 and pleasantly located in the heart of the midlands in the Lake county of Westmeath. The nursing home is adjacent to Tyrellspass Castle and is within walking distance of the local Church, Browne's on The Green hotel, and other local amenities. Bethany House is set within large garden spaces with two enclosed garden courtyards for residents to enjoy. But what really makes us special is our homely country atmosphere brought to life by our residents, families, staff and our pets which include Ned the donkey, Fred the pony and our many poultry. We really have the most amazing people living and working here, that are truly dedicated to their work.
Please take some time to explore our accommodation, amenities and activities and feel free to reach out to us with any questions you may have.
Sinead Kelly