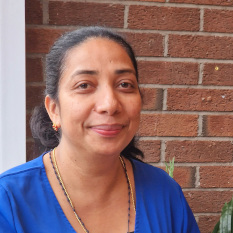 Welcome
Welcome Welcome to St.Gabriel's private nursing home – a well – known home and highly recommended by its local people.
My name is Lovely Paul and I joined St Gabriels Nursing Home since 2015. We are operated by Beechfield Care Group, which was set up in the 1980s in response to our founder's need to provide care for his own mother. This means that our organisation is rooted in care with our residents at the heart of everything we do.
We strive to uphold and promote the autonomy and quality of life for everyone who lives here. Every resident is unique and we respect and val u e each individual for who they are. This is our ethos, one which we live by in this beautiful home.
We are privileged to be located and linked in the local community, supported by passionate volunteering pastoral work and daily mass, also benefitting from many services and facilities, what makes us so special is our dedicated care team, our full understanding of the needs of residents and their family members, and tailored resident – centred care approach.
Please take some time to explore our accommodation, amenities and activities and feel free to reach out to us with any questions you may have.
Lovely Paul